Python Bootcamp to enhance students skills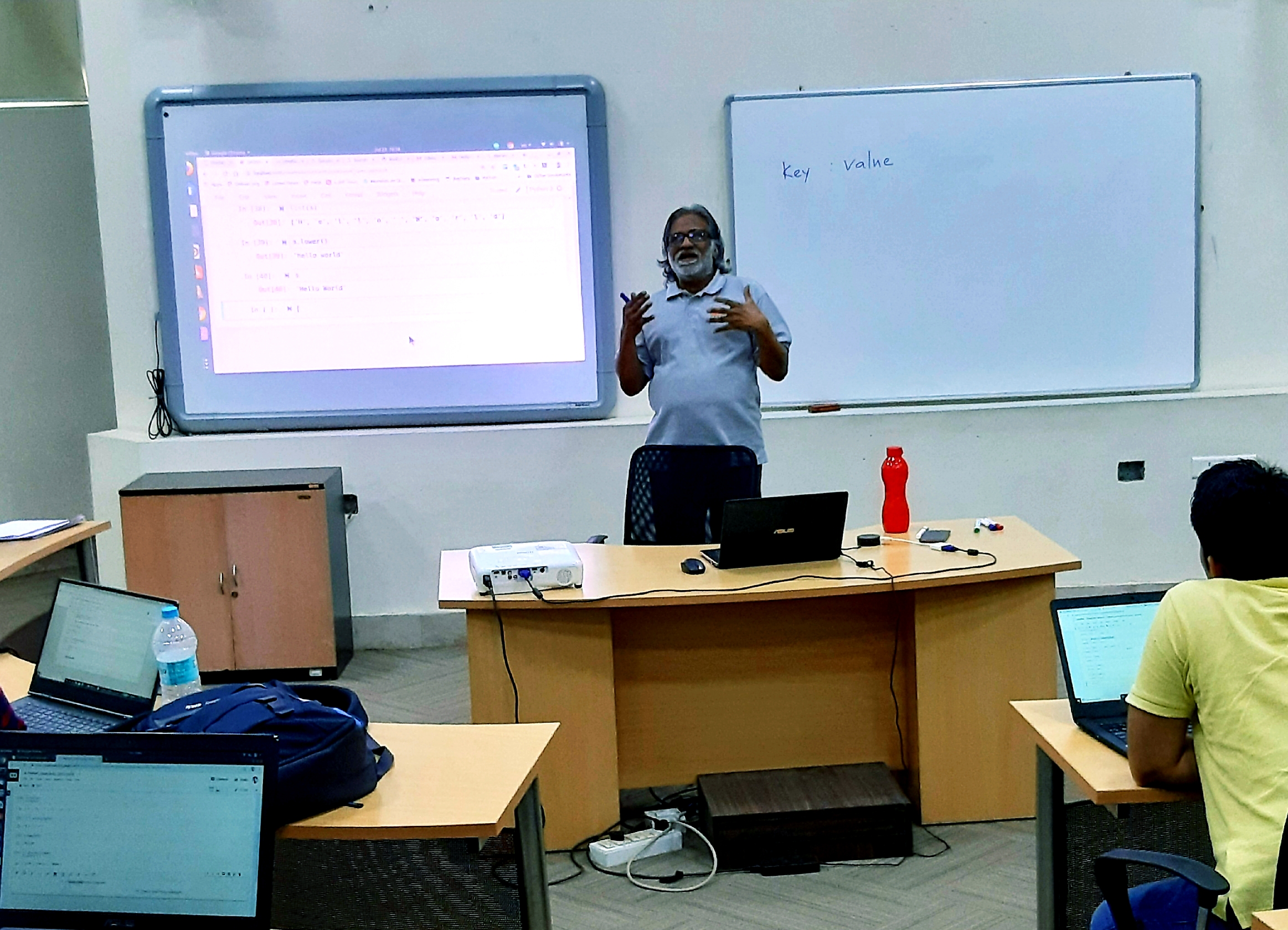 Asokan Pichai, Chief Product Officer at TalentSprint, www.talentsprint.com and visiting faculty at Praxis Business School conducted a 5 day Python Bootcamp to enhance the Python skills that students acquire during their Post Graduate Program in Data Science at the college.
Mr. Pichai, with over about 30 years of experience, is an excellent trainer in problem solving and program design skills. He is a certified MBTI Administrator and is qualified in EUM.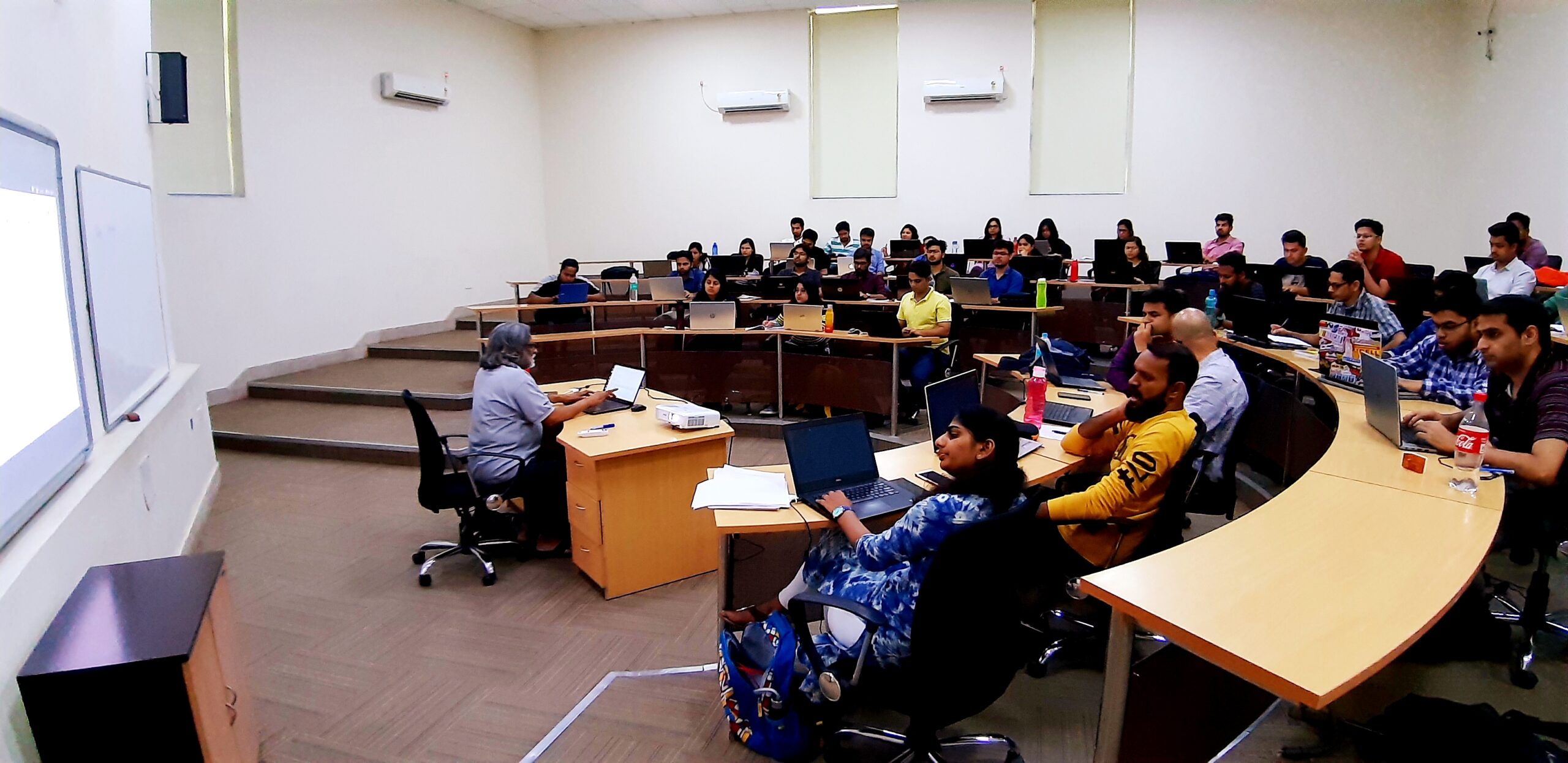 The Python Bootcamp was targeted at enhancing the technical skills of would be Data Scientists at Praxis Business School. During the Python Bootcamp, he emphasized the importance and relevance of functional languages and code generation.
Mr. Pichai, strongly feels that the Python bootcamp will help students get a comprehensive understanding of coding.
https://praxis.ac.in/old-backup/2405-2/