How a band became a brand
There's a lot of enigma surrounding a music manager's job. One of the common misconceptions is that a music manager is essentially an event organiser – undeniably, a very important aspect of the job – but a music manager is so much more than that. Instead of going into details about the job, let's have a look at the designs of one of the most successful and intuitive managers (and the band he primarily managed), in music history.
Brian Epstein – The Entrepreneur
This man is responsible for one of the most legendary rock acts that the world has ever seen.
Had it not been for him, you may never even have heard of The Beatles. Yes, you read it right! THE BEATLES. Because before they were selling out concerts all over the world, they were resorting to shock tactics like burning rubber on stage, in awkward leather outfits.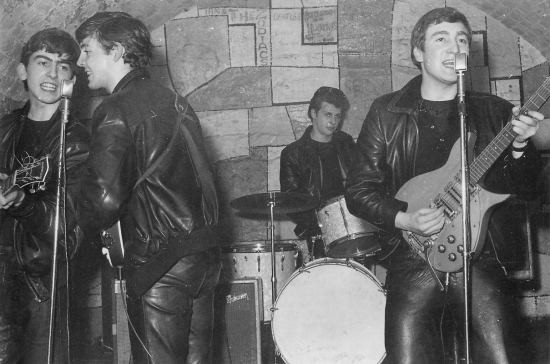 Recognise these strapping young lads?
Well, they're doing what they do best – swaying the crowd wild. But had Epstein not discovered them at the Cavern Club, they would probably have been stuck there for a while.
They hit it off instantly and the romance blossomed.
"I hadn't had anything to do with management of pop artists before that day that I went down to the Cavern Club and heard the Beatles playing, and this was quite a new world, really, for me. I was immediately struck by their music, their beat, and their sense of humour on stage. And even afterwards when I met them I was struck again by their personal charm. And it was there that really it all started…"
Epstein realised that this bunch of lads had a special gift. But with the kind of image The Beatles were sporting, they'd never get booked for larger gigs. It was a time when the BBC aired only 2 hours of 'pop' music a week and the government was hell-bent on shutting down pirate rock radio stations. So no matter how great the band was, people would never go out of their way to listen to them.
He decided to go for the jugular. His first step was to offer the world what no other rock band offered. He asked them to clean up their act, which meant no more smoking and swearing on stage. And let's not forget the iconic suits. And thus were born The Beatles, as we've always known and loved them.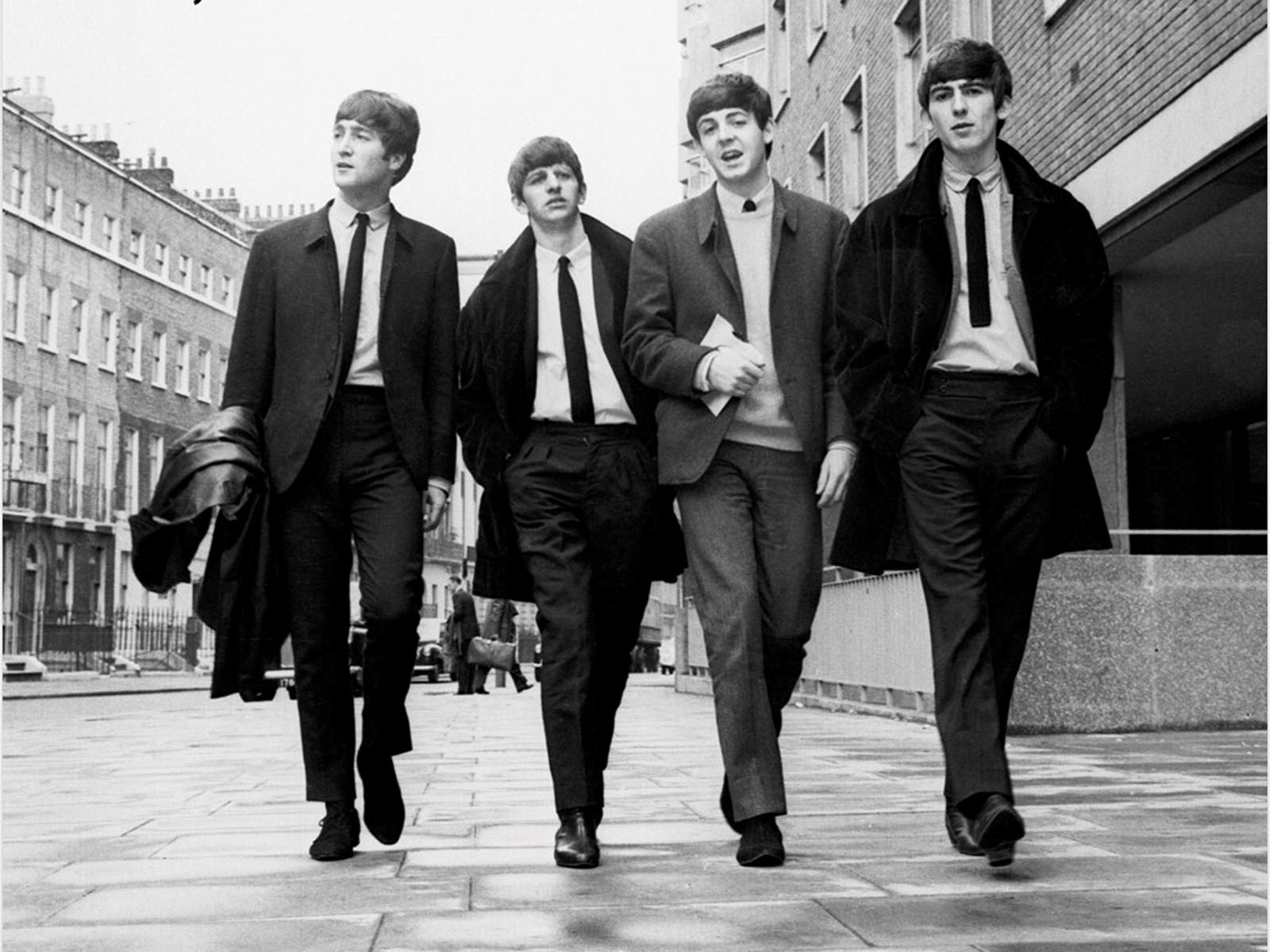 Cheeky as ever.
A 'clean' bunch of Liverpool boys playing rock n' roll? That was unheard of. And the strategy worked wonders. But simply imparting a new image didn't mean that people were going to line-up to listen to them. He went on to try and get the band signed by a label. After a rigmarole of a rejections, The Beatles were signed by EMI's Parlophone label (at the time a classical and comedy label – very unlikely for a rock band). He had managed to get them an audition at the famous Abbey Road studios, where the legendary producer George Martin, head of Parlophone, signed them on. It was mostly Epstein's unwavering conviction that The Beatles would soon make it big, that influenced Martin's decision. Epstein realised that something didn't quite click musically. Pete Best, the drummer of the band was a good drummer but not a good Beatle. Much against his will, Epstein had to fire Best. Ringo Starr, whom Lennon controversially refers to as "not even the best drummer in The Beatles", was hired. Epstein clearly knew what was good for the band (or brand) and went through with it.
The holy trinity of artist-manager-producer went on to create the greatest hits of the century, in the world of Western pop music. Best, Martin, Epstein and their erstwhile bassist Stu Sutcliffe are all lovingly referred to as the fifth Beatle. But as Paul McCartney acknowledges, "If anyone was the fifth Beatle, it was Brian". His marketing strategy and reputation management directives were so stringent that John Lennon said, "It tamed the real Beatles". He protected the client's interest against the client's interest. But aren't we all glad that he did? It was only after his demise that the band began falling apart. At age 32, the glue that stuck them together was no more. And the world lost another unsung legend – the one that took The Beatles from being just a band to an international brand.
Brian Epstein, an entrepreneur, marketing genius and brand guru in the guise of a music manager!
It was only recently that his genius was recognized by the efforts of the likes of Vivek J. Tiwary, who immortalized Epstein in his graphic novel, The Fifth Beatle in 2013.
Epstein was canonized and inducted into the Rock n' Roll Hall of Fame in 2015.