AI for the Environment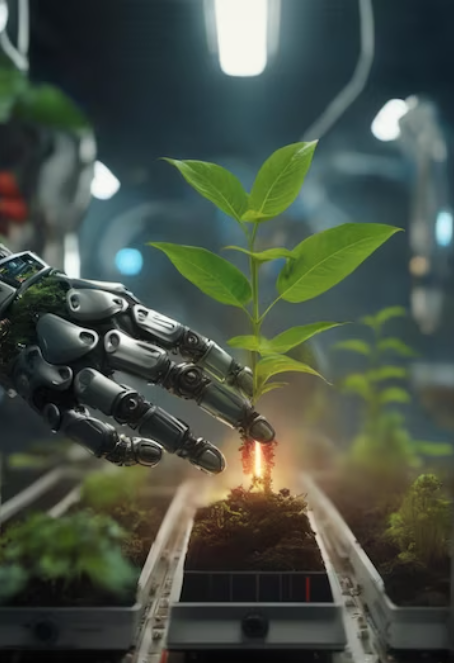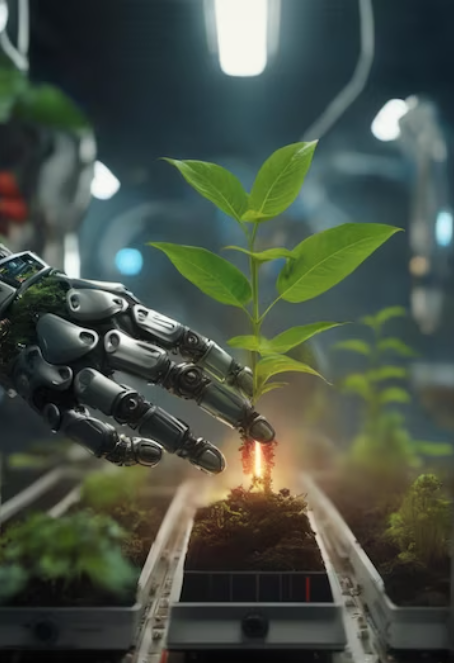 Artificial intelligence-powered tools possess the potential to create a substantial impact by empowering individuals to learn from and adapt to real-time climate challenges
Climate change is undeniably the paramount challenge of our era, yet its ramifications are disproportionately distributed. Whether in developed or developing nations, environmental degradation takes a more severe toll on marginalised communities, defined by factors such as race, ethnicity, religion, and economic status. These communities frequently grapple with systemic inequalities, including issues like water scarcity and heightened exposure to pollution and extreme weather events, all of which are exacerbated by the climate crisis.
According to the World Bank, climate-related disasters annually push 26 million people into poverty. Given that the world's poorest populations often rely on agriculture, a sector heavily dependent on favourable weather conditions, they urgently require access to technical, financial, and institutional resources to prepare for and respond to increasingly frequent and intense extreme weather events.
The global technology community, in this regard, holds a unique position – offering innovative, accessible solutions to disadvantaged communities grappling with the consequences of climate change.
AI to the rescue
The technology sector, with its capacity to pioneer climate solutions, has the potential to provide the necessary tools for understanding, mitigating, and even reversing the detrimental effects of global warming. Tackling long-standing environmental injustices necessitates putting the latest and most efficient technologies into the hands of those at the forefront of the climate crisis.
AI-powered tools, in particular, have the capacity to offer unparalleled access to accurate information and forecasts, enabling communities to learn from and adapt to climate challenges in real-time. The IBM Sustainability Accelerator, launched in 2022, stands at the forefront of this endeavour, supporting projects like the DeltaresAquality App, which uses AI to assist farmers in assessing and improving water quality. As a result, farmers can cultivate crops more sustainably, prevent runoff pollution, and safeguard biodiversity.
Consider the challenges faced by smallholder farmers, including rising costs, competition with larger producers equipped with advanced tools and technology, and the devastating impact of climate change on biodiversity and weather patterns. Accurate information, particularly concerning soil conditions and water availability, can assist them in addressing these issues, which have historically been challenging to obtain.
One can envision officials in developing nations deploying machine learning algorithms to forecast population growth and corresponding energy demand changes using temporal and spatial data. With this predictive model, policymakers can optimise the country's energy grid, redirecting supply to where it's most needed, a cause we actively support.
Developing AI-powered mobile apps and virtual assistants, making them widely accessible, fosters equitable access to data and technical insights. Accurate weather forecasts, advanced agronomy techniques, carbon-footprint calculations, and other AI-generated predictions enable smallholder farmers to build greater climate resilience. They can boost both production and income by adapting to changing conditions more swiftly and managing crops more sustainably.
AI alone not the panacea
Nonetheless, merely providing these tools to disadvantaged communities will not address the problem. Apps alone are not a panacea for climate injustice. To successfully implement AI-based technology, tech companies must be willing to share knowledge with users, offering instructions on data-gathering measurements. They must also incorporate features that allow users to collaborate independently and solicit feedback from farmers and other users. An AI chatbot automating question-and-answer exchanges could help alleviate user training challenges while democratising information access. Simultaneously, supporting local tech firms and app developers is essential, as they are best positioned to utilise these tools effectively.
Beyond expanding access to new AI-powered tools, the tech community, along with NGOs, governments, and international agencies, can contribute to building an equitable and resilient future for disenfranchised communities. This can be achieved by providing training in the technical skills and knowledge necessary for "green jobs." As the transition to a low-carbon global economy accelerates, the demand for such "green skills" is projected to surpass the supply. Preparing the workforce for future jobs, in tandem with widespread technology adoption, will enhance climate resilience, particularly in developing economies.
It is the collective responsibility of individuals, corporations, organisations, and governments to confront growing environmental threats. Tech companies, in particular, must allocate more resources to combat global warming. This involves investing in the development and implementation of AI tools and ensuring that those in dire need can access them. Finding climate solutions and achieving environmental justice hinges on the private sector channeling its expertise for the greater good.