Launch of Digital Literacy Program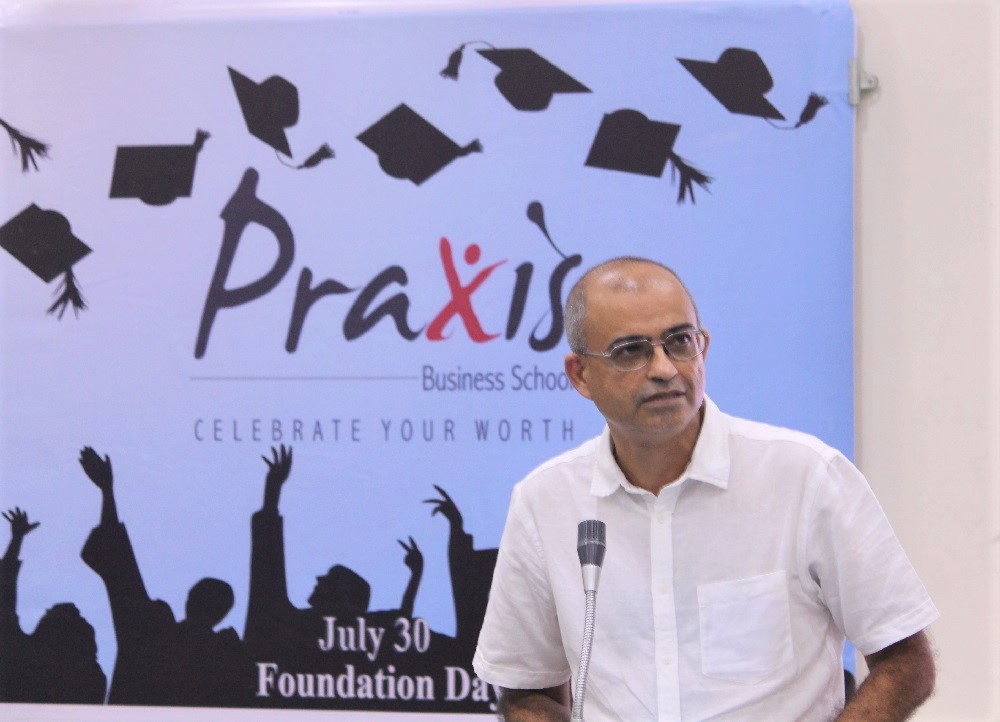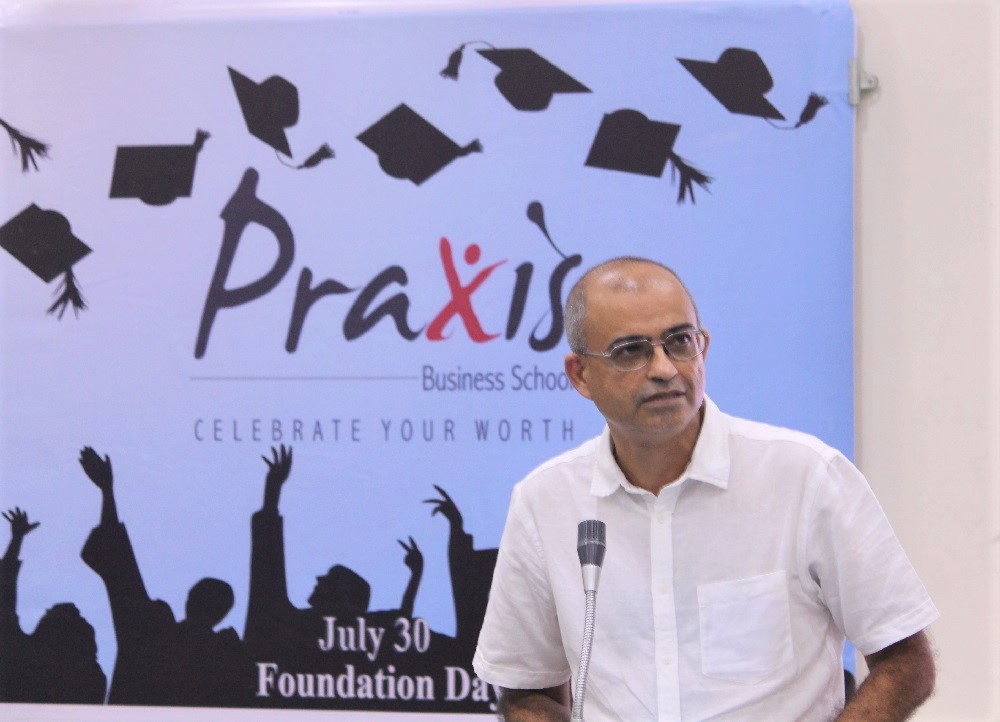 Professor Charanpreet Singh, Founder-Director, Praxis Business School Foundation announced the launch of Praxis Digital Literacy Program on the Foundation Day of the institute, celebrated on July 30, 2019.
Professor Singh spoke about the initial years of struggle and said that as Praxis is a more stable and assured institute today, it was time for Praxis to pause and reflect upon what it was doing for the society and the environment at large.
While there were a number of issues of grave concern that need attention, Charanpreet Singh suggested that it made better sense for an institute like Praxis to attempt to address concerns that were close to the core competence and area of work of the institute.
"Praxis works at the confluence of business, technology and education. It is therefore logical that we should contribute toward enhancing the Digital Literacy of the nation. We have decided to invest money, time and intellect into creating this whole program of driving Digital Literacy".
While the three "Rs" – 'reading', 'riting' and 'rithmetic' are the 3 pillars of literacy in the traditional world, Digital Literacy is as important for the digital world as the 3 R's. Unfortunately, however, a large part of our society is beyond the reach of Digital Literacy and cannot participate in the growth of the nation. This is what makes the Digital Literacy Drive Program important and relevant.
The Praxis Digital Literacy Drive Program will be largely driven by the student community- from design to delivery – and will require active student participation. The students have already identified two schools in the neighbourhood – Rasapunja P K High School and Samali Bholanath High School where the Digital Literacy programs will commence soon. The students have met the school principals and have got their permission to conduct 2 day workshops at both the schools where they will teach the students the use of computers and the internet.
"We will do more of this and we are in touch with national professional bodies in order to leverage their reach to deliver these programs" Professor Singh said.
Mr. Singh ended his speech with an appeal for donations in terms of time, old computers and laptops (as some of these schools do not have computers). He feels that as we contribute to expand the Digital Literacy Program in every corner of our society, we move a step closer in creating a stronger and better skilled workforce in the country.