Seminar – Careers in an Analytics Hungry World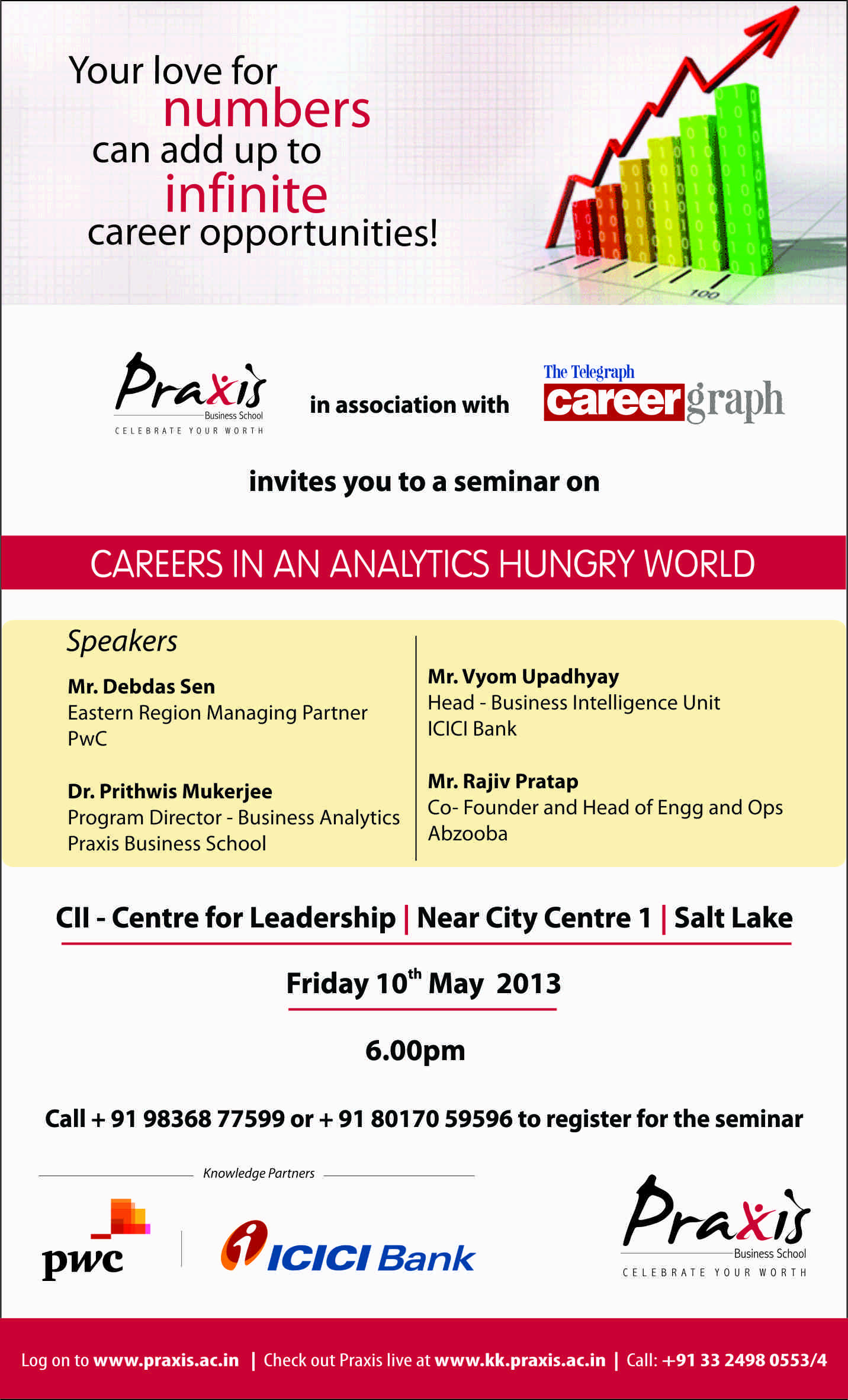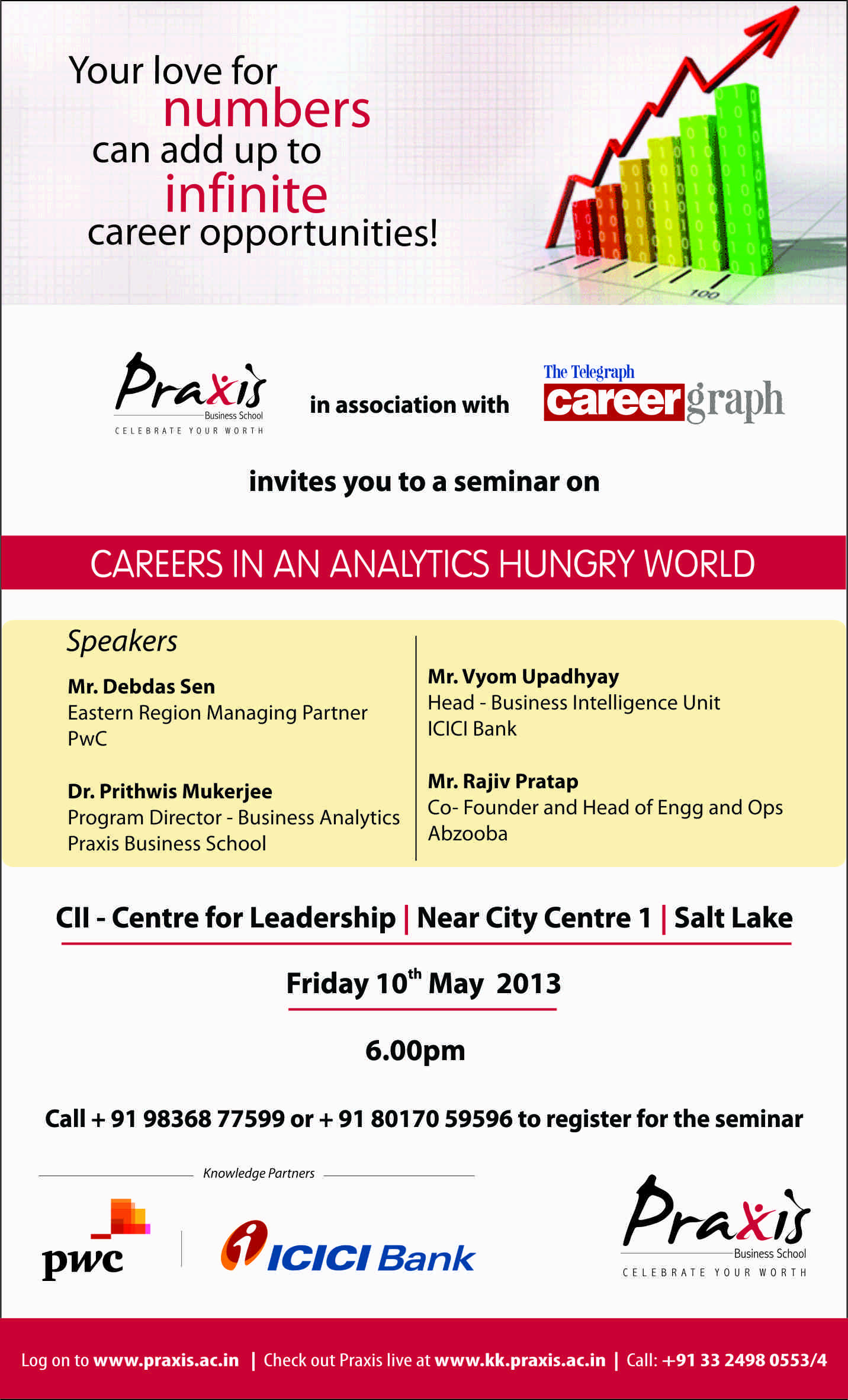 Praxis Business School in association with Telegraph – Careergraph is organizing a seminar 'Careers in an Analytics – Hungry World' to discuss the exciting opportunities in the area of Analytics.
The seminar will have experts from PwC, ICICI Bank, Abzooba and Praxis Business School to guide you to make an informed career decision.
Speakers:
Mr. Vyom Upadhyay, Head – Business Intelligence Unit, ICICI Bank
Mr. Debdas Sen. Eastern Region Managing Partner, PwC
Mr. Rajiv Pratap, Co-founderand Head of Engg & Ops, Abzooba
Dr. Prithwis Mukerjee, Program Director – Business Analytics. Praxis Business School
Be there at the CII Leadership Centre, Salt Lake on May 10, 2013 at 6 p.m
Please call 9836877599 to confirm participation.