Praxis places 65% of the PGP in Data Science batch on Day Zero!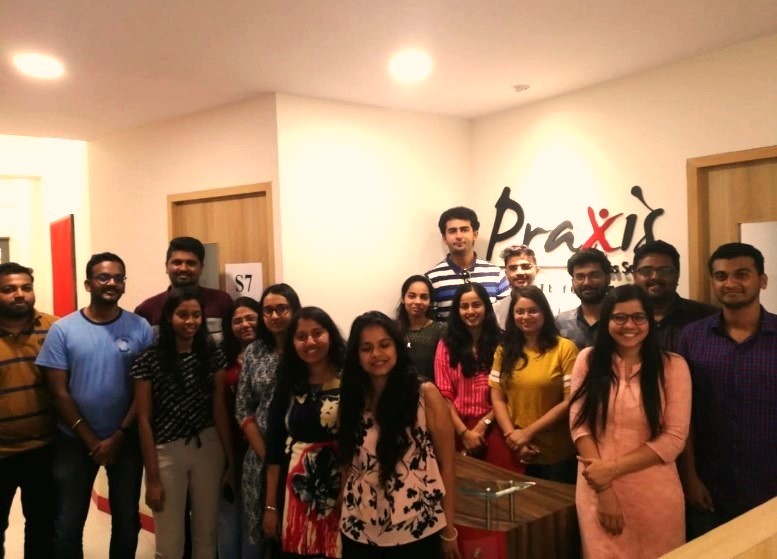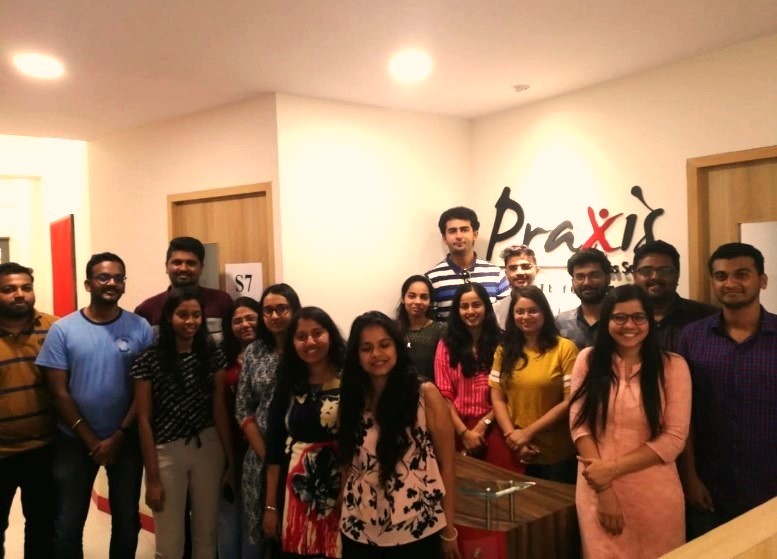 Less than 5 months after joining the course in January 2019, 65% of the students of PGP in Data Science are already boasting job offers in the most happening and fastest growing field, Data Science!
This betters the previous Day Zero record set by the last batch where 45% of the batch ended the day with offers.
Praxis has put in place a structured and comprehensive process for campus recruitment – 'The Praxis Placement Program' that matches the competency of candidates to industry opportunity.
The placement process started with Day Zero on June 17, 2019 with 11 organizations participating in the process. The interviews started at 6 am and went on for a marathon 14 hours.
Some of the selected students at the Kolkata & Bangalore
---
These students started their course in the month of January 2019 and in less than five months of joining the course, are already boasting a job offer in the most happening and fastest growing field, Data Science!
Companies that participated in the campus recruitment included regular recruiters like – PwC, HSBC, L&T Finance, National Payments Corporation of India (NPCI), WorxOgo and Curl Analytics.
The new companies were : Colgate- Palmolive, Hexaware, LatentView, Oppo, TataiQ
Most companies preferred to recruit Praxis students as Data Scientists and Analysts. The other roles offered included Senior Consultant, AI/ML Implementation Specialist, and Assistant Manager/ Deputy Manager – Analytics.
The average remuneration offered was 9.2 Lakh per annum. Students were able to achieve an average hike of 124% over their previous salary, prior to upskilling themselves with the Praxis program.