Relevance of golf for networking and corporate success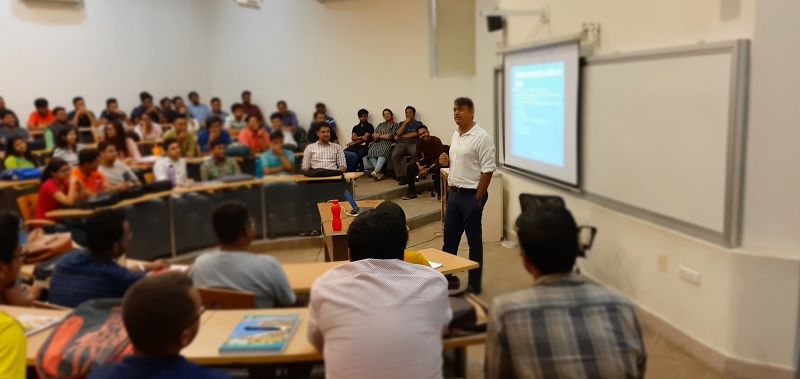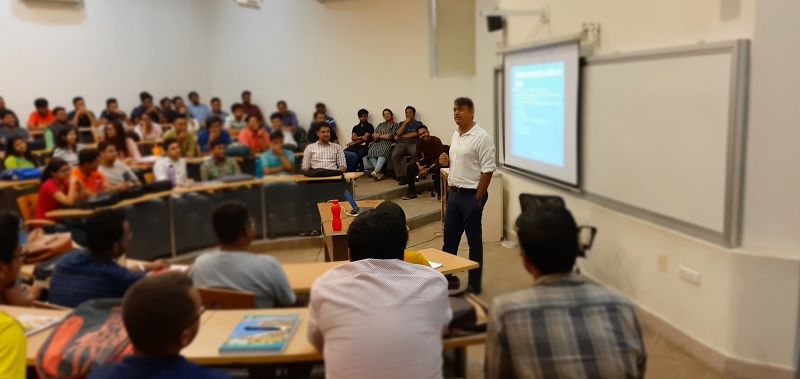 Praxis Business School was honoured to host Mr. Indrajit Bhalotia, a professional golfer, past National Champion, one of the top golfers in the country, celebrated coach and the person behind India's largest golf academy, Protouch Golf Academy Kolkata.
Mr. Bhalotia delivered a fascinating session on the relevance of golf in networking and consequently in corporate success.
Protouch Academy will be conducting training sessions for Praxis students at the Praxis campus on the basics of golf. This announcement had the students excited and they were eager to learn the game under the guidance of experts.