Los Angeles 1984: The Olympics That Financially Changed the Games!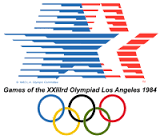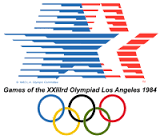 Los Angeles 1984 went a long way in securing the future of Olympic Games. It was and still is the most financially profitable Games. After the disaster that the Montreal Games were, in monetary terms, no other city was willing to bid for the Olympics. Tehran, the only other city to have bid, pulled out because of political concerns. New York and Los Angeles were interested but since only one city from each country can bid, the decision basically came down to the US Olympic Committee's choice. Los Angeles won the vote and went on to create history.
The biggest factor in favour of Los Angeles was the disinterest of other cities, a fact that Los Angeles leveraged and decided against building any new facilities thus avoiding huge expenditure. The second thing that Los Angeles did uniquely was securing corporate sponsorship for the only two facilities that were built from scratch. The Olympic Velodrome and the Olympic Swim Stadium were largely funded by 7-Eleven and McDonald's. The third thing that secured the Games financially also kind of set a precedent for future sporting events – the burgeoning broadcast rights prices.
Since most of these contracts were signed well in advance of the Games, Los Angeles found itself in a position where they could make a better and more financially profitable plan. This resulted in a $200 million profit and the most financially successful Games in history. What's more, this success renewed interest from other cities for hosting the Games and other future sporting events. The Los Angeles Games also set a precedent on how to run an event and make a profit out of it.
The Los Angeles Games still remains the model on how to run a Sporting event successfully as well as profitably and how to leave a lasting legacy of the Games; The Olympic Committee led by Peter Ueberroth used some of the profits to endow the LA84 Foundation to promote youth sports in Southern California, educate coaches and maintain a sports library. Despite the politically motivated boycott by some Eastern Bloc nations, the Los Angeles Games remain as a positive watermark in the history of the Olympics assembled on a platform of conservative, non extravagant but intelligent spending backed by intelligent corporate partnerships, well planned sponsorship deals and pre sold broadcast rights.