Herbs and Spices!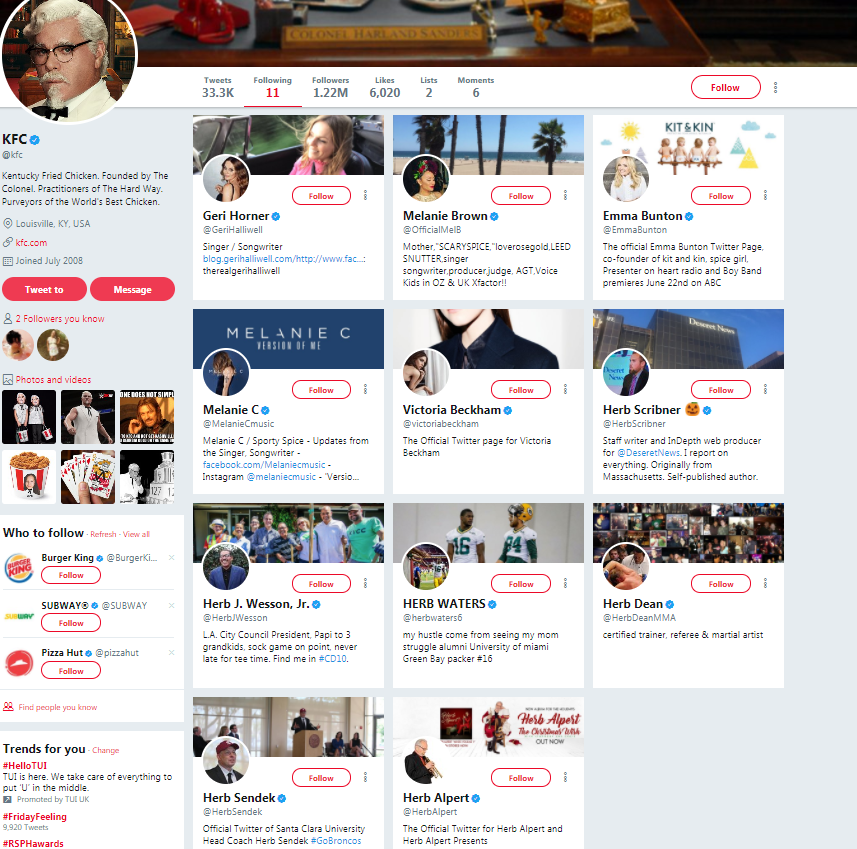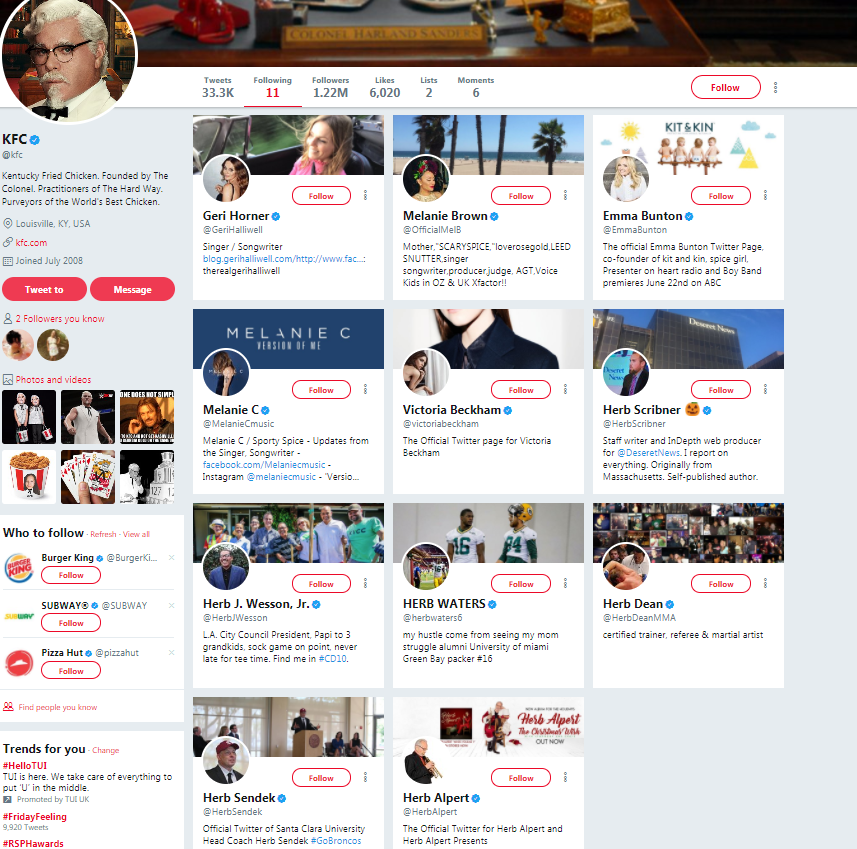 Some of human history's greatest mysteries include the legend of The Lost City of Atlantis, the identity of Jack the Ripper, the question of what happens after death and so on. But somewhere much further down the list you'll also find the manufactured culinary mystery of the secret KFC recipe!
This legend of their secret recipe, other than having people swear by its taste, has also served as a potent marketing tool. The story of the secret recipe has been publicized and in turn it has helped in publicising KFC! And continuing in that tradition, the KFC social media team has just won the internet with their superbly subtle but absolutely amazing allusion to their secret recipe and this has all of social media going crazy about the genius of this move.
You see, KFC follows an exact number of eleven people on Twitter, five of whom are Victoria Beckham, Geri Horner, Melanie Brown, Melanie C and Emma Bunton or as anybody who didn't live under a rock in the nineties would remember, as the Spice Girls! The other six are personalities who share the same first name, Herb.
Geddit? KFC follows elven herbs and spices! A genius allusion to their secret recipe!
When your social media game is so strong that you innovate a whole new level of marketing!